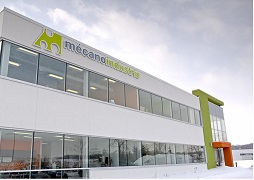 Serving the manufacturing industry since 1981, Mécano Industrie inc. follows the latest technologies, offers the newest services and the most reliable products to its customers.
The administrative staff is dedicated to:
- understand its customers' needs
- help them professionaly explain their needs
- offer required products and services at a fair price
- offer products and services rapidly
- insure, with appropriate mesures, that the products and services meet contractual
requirements
Our objectives are as follows :
- always respect our contractual obligations on the first try
- improve the quality of our products and services through proper control. Performance
indicators are used to identify specific points in need of improvement.
- instore a continuous training process and an information system accessible to all
employees
Thank you for your interest in our company and we whish to serve you soon.
Raymond Gingras
President